Information is the most valuable currency in an event that threatens life, property or reputation. I can help you with effective reputation management by ensuring your communication reaches the right people, in the right way, at the right time. Radford Communications' crisis PR, issue management and reputation management services include:
Crisis communication plans
Having a crisis communication plan is like insurance; you'll probably never need it but it is invaluable to have on hand if you do. I can work with you to identify possible crisis scenarios, recommending the best and fastest approach for managing crisis communication in each one.
Crisis communication simulation days
Having a crisis communication or issue management plan is one thing; putting it to use is another! Crisis communication simulation days are an excellent way of putting the crisis management plan, your people and your internal communication processes to the test.
Issue management plan development
Sometimes an issue arises out of the blue. Contact me for an objective and insightful appraisal of the issue's PR and reputation management implications and robust approach to addressing the problem.
Media training and media relations
Equip your spokespeople with the necessary skills for managing even the most hostile media interview during a crisis PR situation. Skills learned during my media training workshop also can be put to good use when giving presentations, negotiating and selling.
Time is of the essence during any PR issue or crisis, which is why clients use my services. I can write and distribute media releases, manage media inquiries and provide pre-interview counsel.
Employee communication
Make sure employees learn about the crisis before they find out through the news or social media. I can advise on communications with employees at all levels of the organisation – from executive management and boards, to front-line people working in remote locations.
Public relations
Most PR issues and crises are of interest to a wide range of internal and external stakeholders, including central and local government, regulators and community groups. It is important to ensure that your crisis public relations efforts take all of them into account.
Social media management
Social, online and digital media channels need rapid and sensitive management when managing an issue or crisis. I can't overstate how important social media is for your crisis response and reputation management. Talk to me about how to manage your social media during a crisis.
Crisis communication counsel
You can count on me to ask the right questions and give an open and honest appraisal of the situation. I will provide insightful advice about how to manage all aspects of your crisis PR and reputation management.
Copy writing and editing for reputation management
I will make every word count to your best advantage.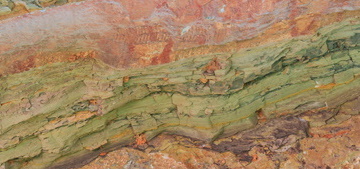 I have helped clients manage many different types of crises and issues, including crisis communication for a situation that involved a fatality. I have also assisted with issue management relating to commercial disputes, product-related issues, employee issues, etc.
Need some experienced, wise crisis communication counsel?